News
You are not currently viewing the most recent Realscreen Summit. Go to Realscreen Summit 2023.
You are not currently viewing the most recent Realscreen Summit. Go to Realscreen Summit 2023.
Realscreen Summit postponed until June 2022
The Realscreen Summit planned for Austin, Texas January 25-28 has been postponed until June, 2022 and will now take place in Dana Point, California.
This difficult decision has been reached after serious consideration of the growing impact of the Omicron variant on the ability of the industry to meet at this time.
At this juncture we cannot be certain that we'll be able to execute the caliber of event that delegates have signed up for, as buyers and speakers reassess their plans to travel. We are providing as much notice as possible to allow attendees to rebook travel; and hotel reservations booked inside the Realscreen Summit room block at the JW Marriott Austin will not be charged to clients' credit cards and will be automatically cancelled. If you do not receive a cancellation email from the hotel by January 4, please follow up with them directly.
More details around the re-scheduled event will be released in January. Current registrations and sponsorships will be transferred to the June event. Questions should be directed to customersupport@realscreensummit.com, or in the case of sponsorship, directly to the sales department.
Onsite PCR testing for your return trip…
For travellers flying home to non-US destinations, you may also need to present a negative COVID-19 test result when boarding your return flight or arriving in your home country. For your convenience, our testing facility at the event will be offering PCR tests for $140, with results delivered within 48 hours. No appointment required!
Kalen Allen to host Formagination competition at Realscreen Summit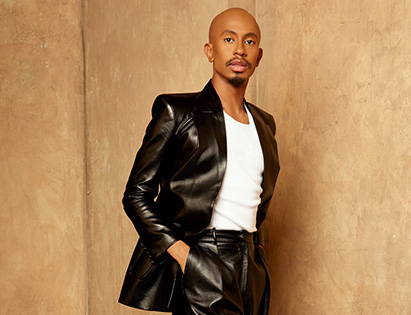 Actor, producer, singer, digital media star and television personality Kalen Allen will be joining the 2022 Realscreen Summit in Dana Point, as host of this year's Formagination format competition from Armoza Formats, held in partnership with Realscreen.
Discovered in 2018 by renowned talk show host and comedian Ellen DeGeneres, Allen first made a name for himself through his "Kalen Reacts" videos, giving colorful and witty commentary on culinary concoctions online. One of his videos caught her attention, and soon Allen was invited to appear on the show, and subsequently, to collaborate and produce content for her digital platforms.
Today, Allen holds a regular guest spot on The Ellen DeGeneres Show and often participates in high-profile events, like the Billboard Music Awards and the MTV Video Music Awards, as Ellen's correspondent. He also has his own weekly digital news series, OMKalen, where he gives one-of-a-kind commentary on hot topics and trending stories of the week. Allen also appears as a judge in the Food Network baking competition series, Cakealikes. The series premiered on Discovery's new streaming service, Discovery+, on January 4, 2021. On the digital front, Allen's videos boast an impressive 600+ million views across all Ellen platforms and is growing by the day.
The 2022 edition of the Formagination competition will be held on June 8, 2022 at the upcoming in-person edition of the Realscreen Summit, taking place in Dana Point, California.
Carson Kressley to host Summit Showdown

Realscreen is excited to announce Carson Kressley will be hosting the Summit Showdown on Tuesday, June 7, 2022 at the Realscreen Summit.
Emmy Award-winning TV personality, style expert, fashion designer and New York Times best-selling author are some of the credits of the multi-talented and unforgettable Carson Kressley. Since his debut on Queer Eye For The Straight Guy, Kressley has made a name for himself as a fashion icon and television personality. He can currently be seen as a judge on RuPaul's Drag Race, and reunited with his Queer Eye cast-mate Thom Filicia on their new show Get A Room With Carson And Thom on Bravo, which involves Thom teaching fashion-savvy Carson about the world of interior design. Kressley has also published several acclaimed books, including his most recent release Does This Book Make My Butt Look Big.